Opening up the future of flavours in India
In August 2015, Givaudan released details of its 2020 strategy, which under the title 'Responsible growth. Shared success', looks to achieve an increased footprint in high growth markets as a key strategic pillar.
Flavours manufacturing facility
In August 2015, Givaudan released details of its 2020 strategy, which under the title 'Responsible growth. Shared success', looks to achieve an increased footprint in high growth markets as a key strategic pillar. India is one such territory that is expanding at pace, and the flavours manufacturing facility in Pune District, Maharashtra state, which will open in 2018, is testament to Givaudan's commitment to invest heavily in India's future.
Givaudan's history in India dates back to 1994, although with its acquisition of Quest International from ICI in 2007, it boasts a heritage of over 50 years of trading in the country. The Pune flavours manufacturing facility is the latest Indian evolution for Givaudan, in response to an exciting market that demands authentic local taste experiences, and a new found emphasis on embracing a more international flavours palette.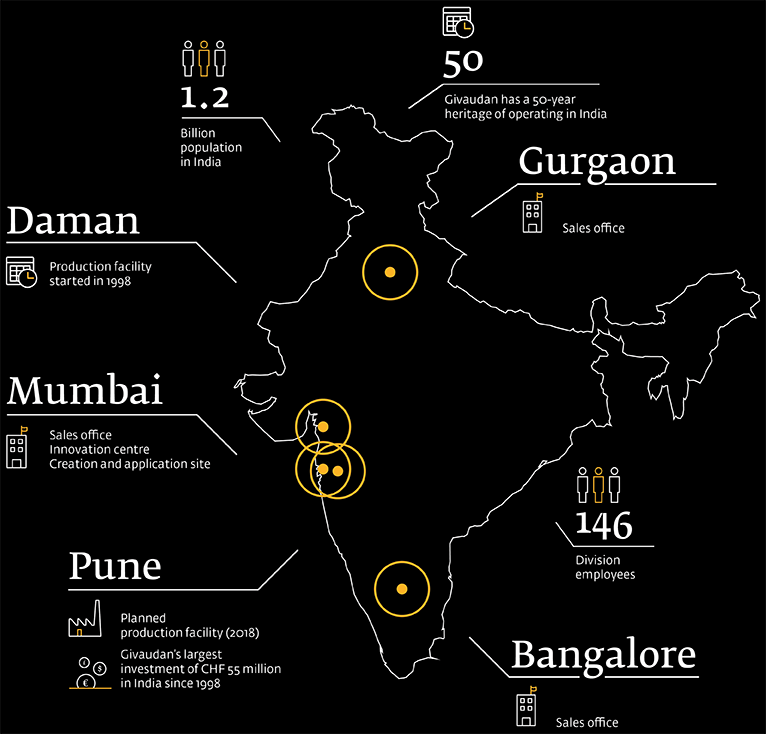 The expert with experience
The expert with experience
For a true education in India's flavours market, you can do no better than to speak with Vinayak, Givaudan India's Technical Support Manager. Vinayak joined the Company in 1984 and has seen at first hand the expansion of the market, as he explains here: "I have been fortunate enough to grow with the Company, over the past 30 years, working in both Flavours and Fragrances. During the past decade, in particular, I have witnessed continuous growth in the food processing industry, together with customers demanding ever more diversity. Givaudan has established itself as the flavours industry leader in India thanks to our agility and an engrained quality in our processes and products. Add to this cost-effectiveness and a stream of innovation, and it's clear why we continue to increase our share in such a dynamic flavours' landscape."   
A world-class facility
Givaudan will invest CHF 55 million in plant building and machinery – the biggest investment in India since 1998 – and once functional, the site is expected to employ over 100 people.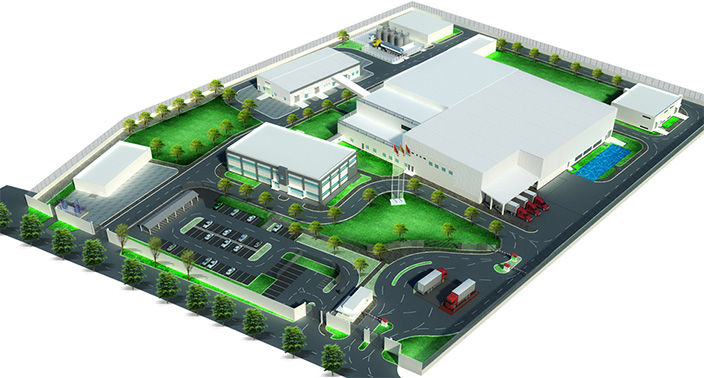 Swaminathan, Operations Head of India, says of the site:
"This new, state-of-the-art manufacturing facility together with our facility in Daman and the Flavour Innovation Centre in Mumbai will boost Givaudan's capabilities in India. We will be manufacturing literally thousands of products, with technologies and equipment for facilitating: liquids compounding, powder blending, emulsions, process flavours and spray drying."
He adds: "Most importantly, we will double our production capacity with the new site, enabling us to get our products to our customers faster as we support them in growing their brands across the Indian-subcontinent."
Meeting the demands of modern India
Meeting the demands of modern India
Just what is driving the flavours market at such an incremental rate in India? Tansukh, Commercial Head of India, provides a number of insights: "Health and wellness is now an increasingly popular lifestyle choice, with an emphasis on lower fat and sugar. We are also seeing a huge increase in the need for truly authentic flavours from traditional Indian cuisine, together with a greater desire for more international flavours, particularly from the West. Finally, processed food products are becoming much more popular, and this in itself is really opening up the market for flavours so opportunities abound on all fronts. We are often required to demonstrate our superior knowledge and to react fast to market needs, and Pune is perfectly set up to meet the often very demanding needs of our customers."   
Partnering for success
The Mumbai Flavour Innovation Centre was officially opened in 2013 to meet the rising customer demand for Givaudan's industry‑leading technical services across the Indian sub‑continent. The centre has been instrumental in supporting Givaudan's customers with sensory science, flavour science and foodservice expertise directly from India, thus offering closer collaboration and creating true consumer‑preferred taste experiences to differentiate their products in the marketplace.
"Givaudan's goal is to be a true partner to our customers, becoming an extension of their team, where necessary, and helping them stay one step ahead of the competition," adds Tansukh.